Linux is the world-renowned best free operating system which means that it is an open source software and when it is an open source, a lot of people are consuming it.
With our ever-changing and fast-paced world, video is no doubt the best consuming content we are digesting and with that many people are creating video contents. So we have list down the best video editing softwares for the free operating system, Linux.
Kdenlive is an open source type of video editor like Linux itself which means it is free to everyone. Its features include Configurable interface and shortcuts, Titler, Effects and Transitions, Audio and Video Scopes, Proxy Editing, Automatic Back-up, Online Sources, Timeline preview and Keyframeable effects.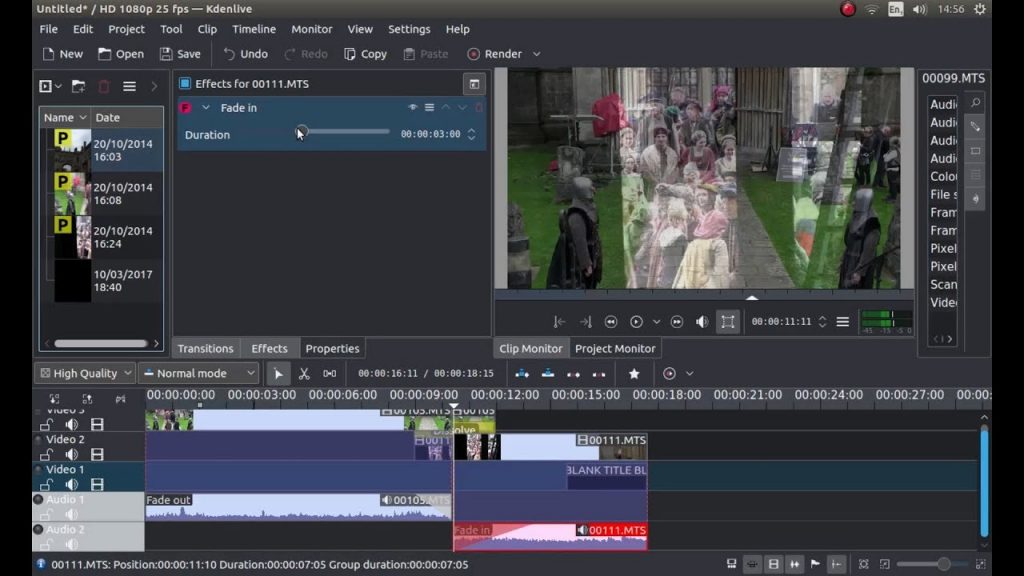 Avidemux is a simple video editor as it can be but it can be used in as many ways as well. With features like cutting, copy and remove portions of a video, save small parts, encoding, convert video to smaller size or for archiving, filtering, different video and audio filters, deinterlacing video, supports common video formats, project files and custom scripts.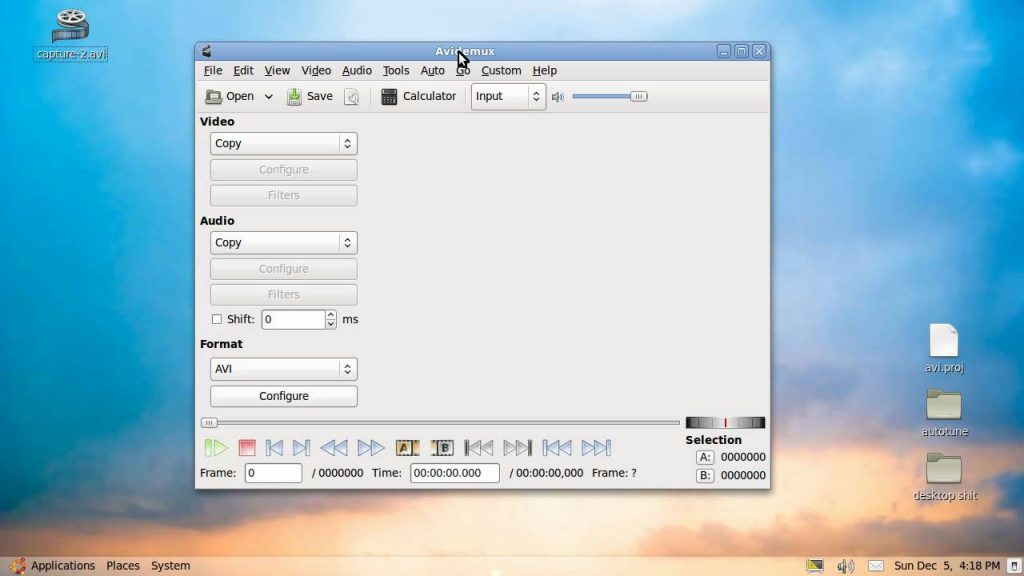 OpenShot is an award-winning free software and have a plenty of features: Cross-platform video editing software, support for different video and image format, powerful curve-based frame animations, desktop integration, unlimited tracks/layers, clip resizing, scaling, trimming, snapping, rotation and cutting, video transitions with real-time previews, compositing, image overlays, watermarks, title templates, title creation, sub-titles, 3D animated titles, advanced timeline, frame accuracy, time-mapping and speed changes on clips, audio mixing and editing and digital video effects.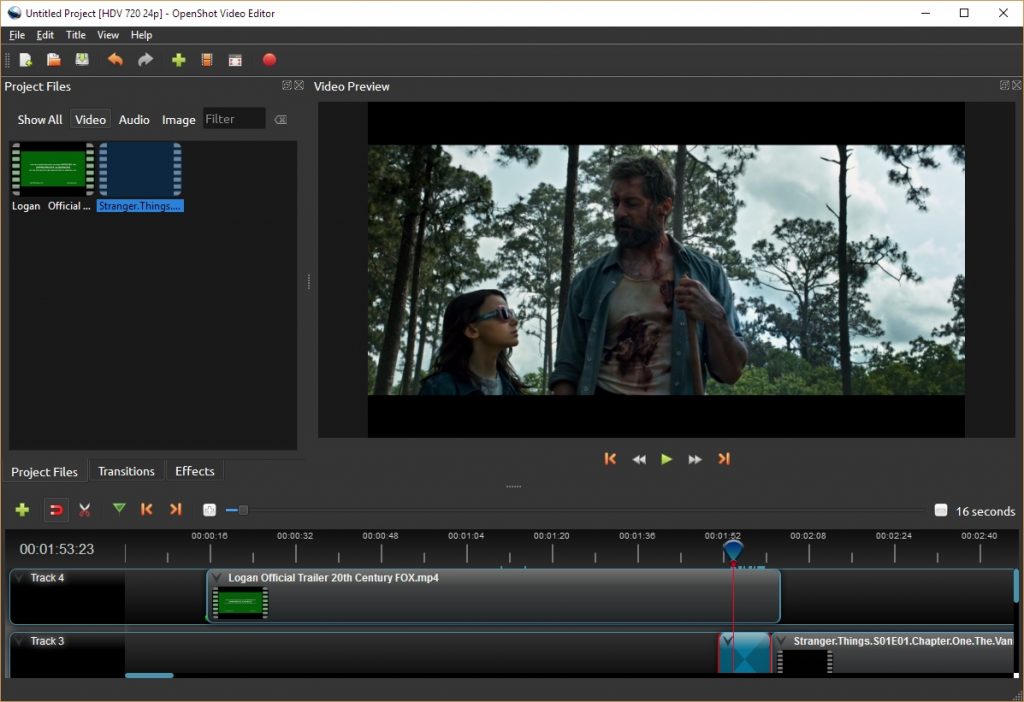 Pitivi is another open source video editing that lets users express themselves through videos and movies. Some of its key features include : frame stepping, keyboard controls and shortcuts; snapping; ripple edits/roll edits; video thumbnails with two-stage caching; SMPTE video transitions; scrubbling; nanosecond precision; automated project backups; rendering in any container; tarball export; scripting capabilities using GES and hardware-accelerated and touch-capable user interface.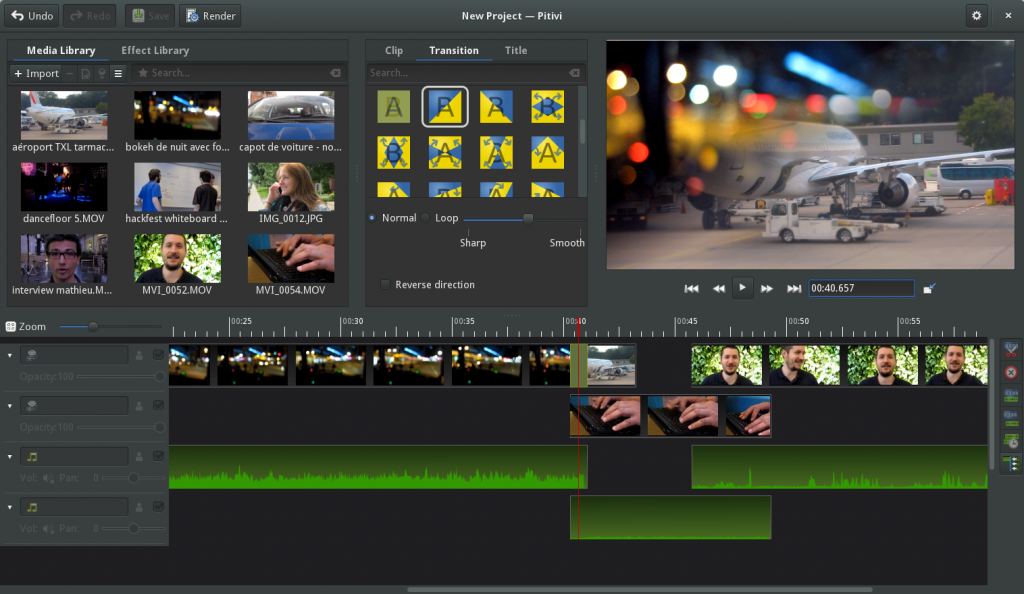 Handbrake is an open source and multi-platform video editing software for Linux which means you don't have to worry about switching from Windows to Mac. It has plenty of built-in presets and in supports almost all of the video format files. This editor also has title/chapter and range selection, batch scan and queueing of codes, chapter markers, subtitles, it supports VFR and CFR and has live static and video preview.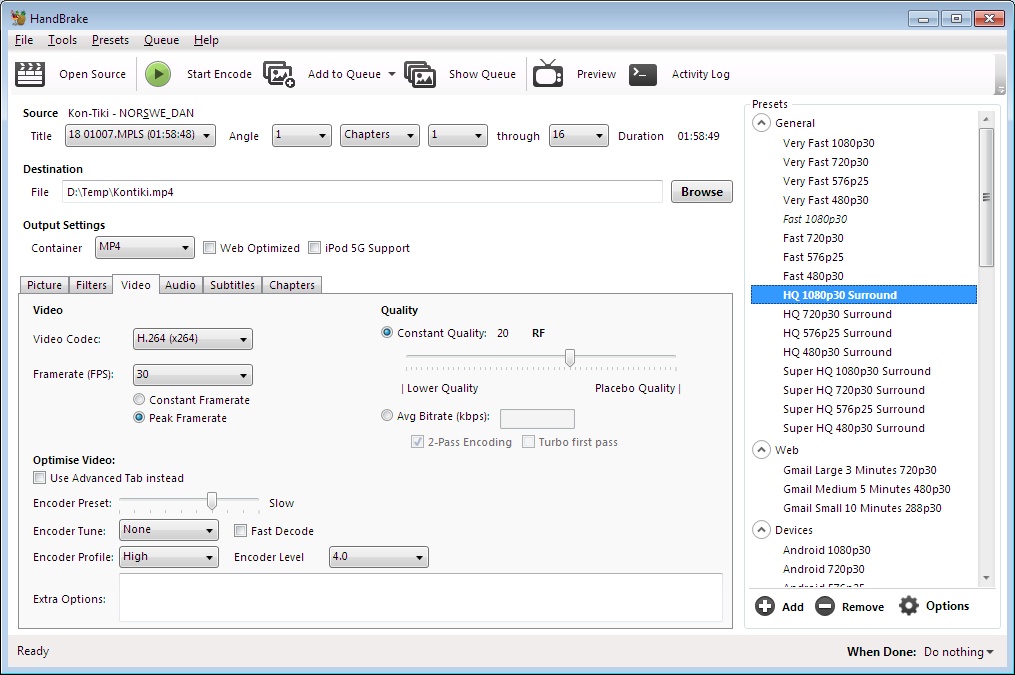 Blender is not just confined as a video editing software, instead it also supports 3D functions as such modeling, rigging, animation, simulation, rendering, compositing, and even motion tracking. Its video editing features have live preview, luma waveform, chroma vectorscope, historam displays, audio mixing, syncing, scrubbing, waveform visualization, 32 slots/layers for edit, speed control, adjustment layers, transitions and keyframes filters.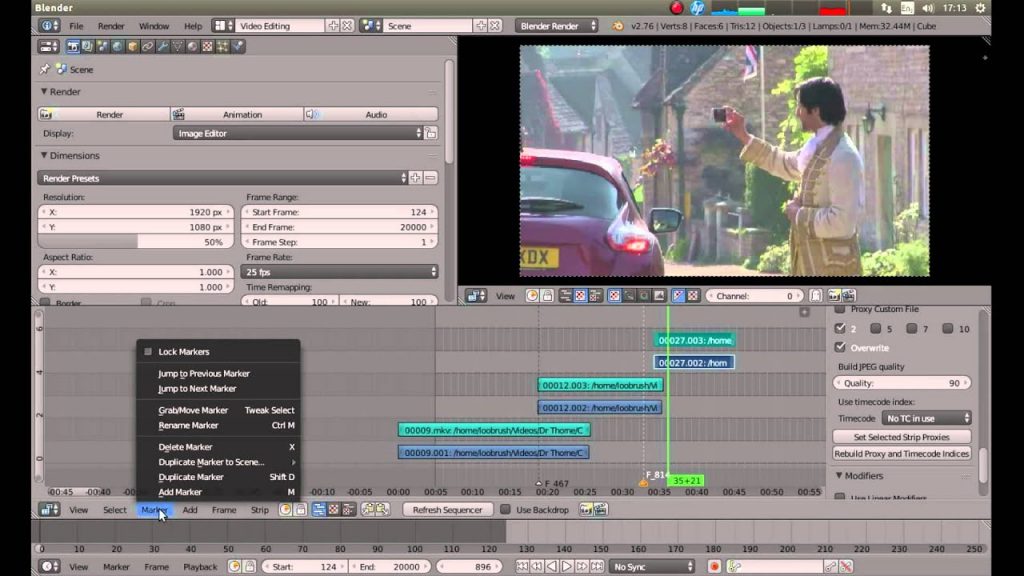 Flowblade is another open source video editor for Linux and has a plenty of usage such as Insert, Move, Trim Roll, Slip, Spacer, Box, Multitrim, Cut, Keyframe and Ripple Trim. Flowblade also wraps its features with Timeline Features, Compositors, Filters, Range Log, Proxy Editing, Batch Render Queuing G'Mic Effects Tool, Audio Mixer, Media Relinker and Titler.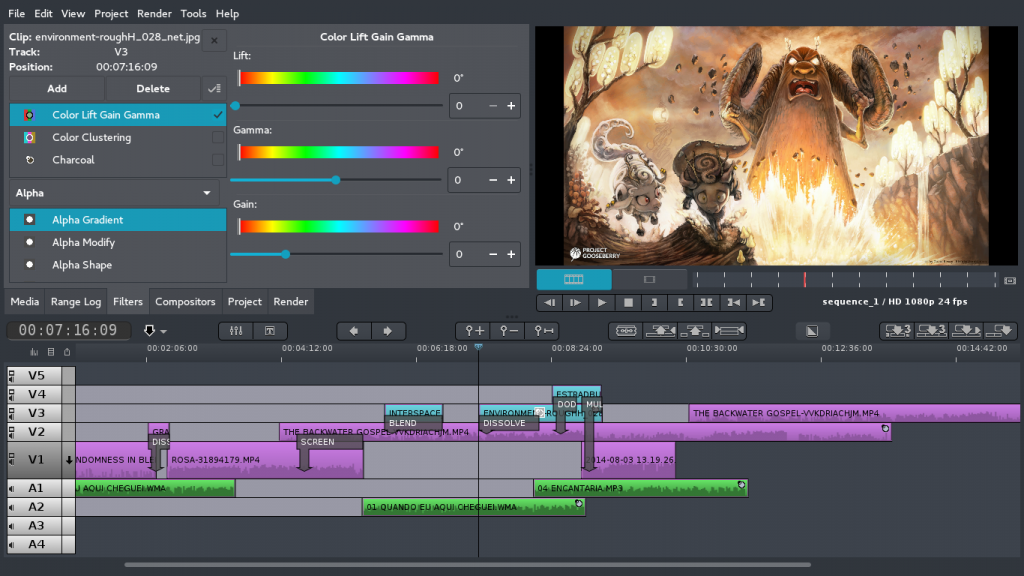 Cinelerra is a video editor that was created by Adam Williams who was an engineer but with a deep love for arts and music which prompted in the creation of the software. You can access their website for tutorial in various techniques to use in using the program like Overhead Zoom Out, Slow Motion, Live Input, Video from Images, Speed Curves, Secrets of Cinelerra, Cinelerra Stabilization and Optical Flow in Cinelerra.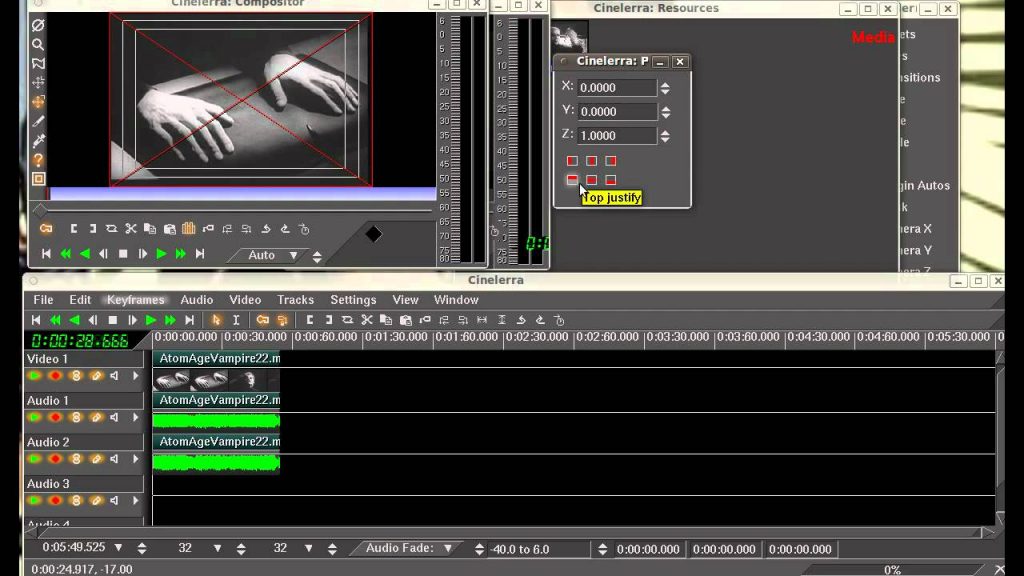 VidCutter is an easy to use software with modern features that doesn't lag behind the powerful tools. Some of its features include SmartCut, Reordering of Clips, Video Cutting, OpenGL video rendering and libmpv based hardware that accelerates its playback engine.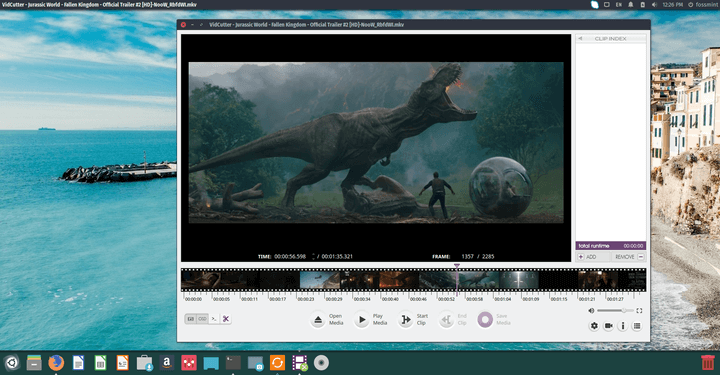 Lightworks is now over 25 years in the business and can brag that they have been involved in the creation of different hollywood movies. Lightworks graces the features of simple & intuitive interface, easy timeline editing & trimming, real time ready to use audio & video FX, wide file format support, access to royalty-free audio & video content, Lo-Res proxy workflows and export video for YouTube/Vimeo.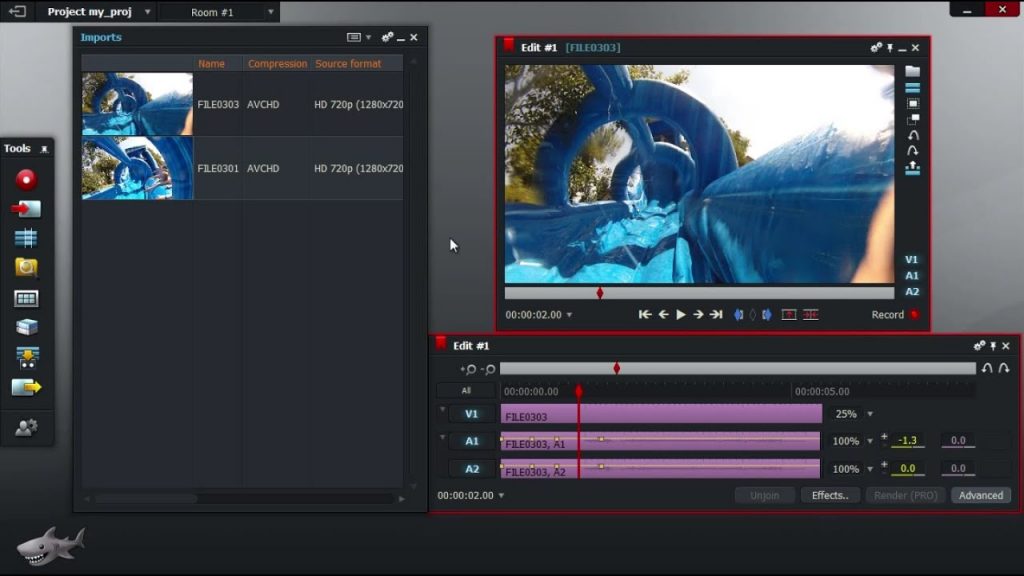 DaVinci Resolve lives up to its name of resolving. It resolves and helps people who are in dire need of quick and easy to use video editing especially those who are in tight deadlines. Its features include high responsiveness for playbacks, advanced trimmings, stacked timelines, audio overlays, multicam editing, working with bins plug-in effects, speed effects and timeline curve editor.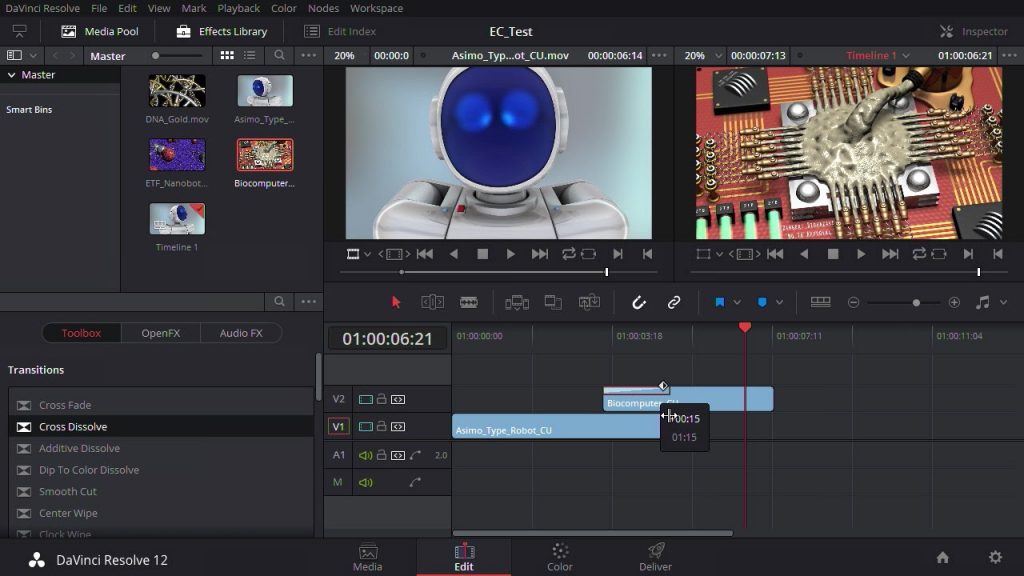 LiVES is a professional video editor which lets any user start their editing immediately. Some of its key features are cross platform software, supports almost any video format, real time blending of clips, support for live fireware cameras and TV cards, ability to save audio selections and append audio, support for LADSPA audio plugins, built-in video effects and transition effects, multitrack window, and full crash recovery system.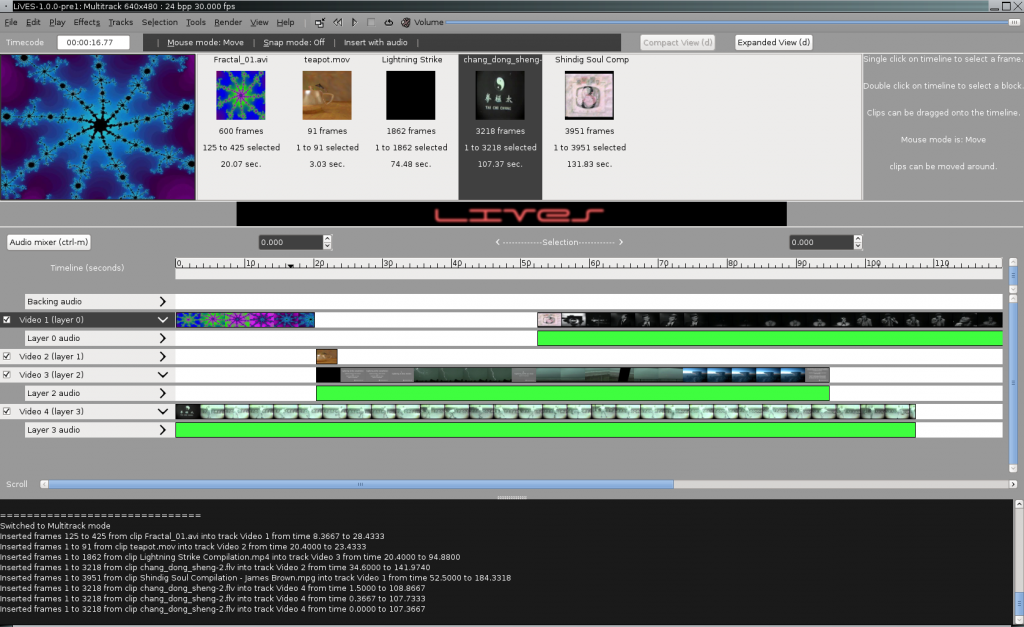 Besides from video editing, MusicBrainz Picard has another program for music editing and services called Magic MP3 Tagger and Yate Music Tagger. Its video editing program supports multiple formats, AcoustID, CD Lookups, an open source software and plugin support.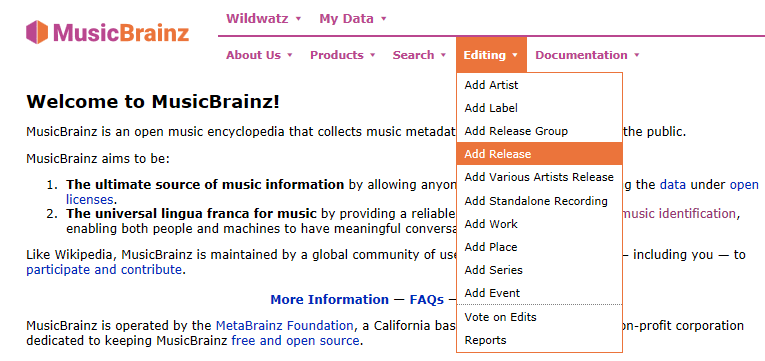 Vivia is another easy to use video editing software whihch consists of editing clips and add transitions in real time and supports multi-camera editing simultaneously. Also, it is not only available for desktop or laptops but it is also downloadable for Android operating system and is available in the app store for you smartphones.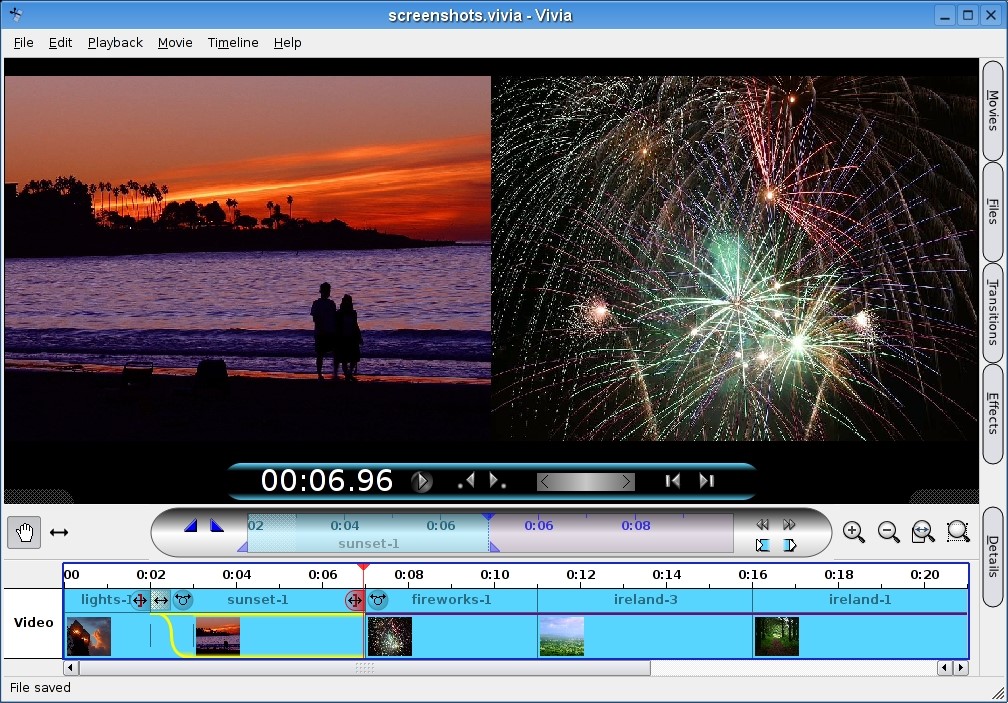 DVDStyler is mainly for the creation of videos that are playable in the DVD player. Its features include create and burn DVD video, design and use templates, create photo slideshow, add multiple subtitle and audio tracks, supports multiple file formats, support multi-core processor, put files in different audio/video format in one DVD, place buttons, text, images, and other graphic objects.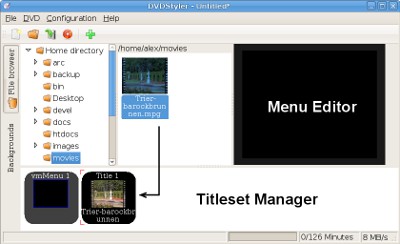 To wrap things up, no matter what video editing software you choose, you should always remember that the content is the main star of the show and not the editing software you use, because no matter how good the program you have used, it is always the content that matters.